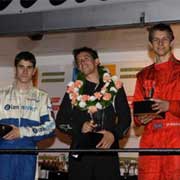 "In my job I need maximum fitness and the fastest reactions to handle the situations that racing high performance cars puts you in, I have trained with a personal trainer before but the sessions always lack that intensity and co-ordination that I need to give me the edge on the track. I was recommended Thai-boxing pad related fitness through a friend who trains at The Hurt Box with Phill, after 6 weeks of 1-2-1 training my body was ready for the gruelling race season ahead."
"Personal trainers can get you fit…but Phill gets you race fit" see the result at www.gridstars.co.uk.
Will Schryver
GLOBAL AMBASSADOR-INDOLA
CREATIVE DIRECTOR OF LONDON AGENCY TEAM
"I have been training at the gym for over ten years, but have never felt I drove myself enough to get the results needed and soon became bored and uninspired. I thought about starting up initially as a high intensity exercise but was a little concerned about being a top stylist on stage doing shows and seminars all over the world and picking up injuries! Then I was recommended to Phill. I have been training with him for years and the results are amazing, not only have I grown in confidence in my stage, seminar work but as a person.I am hoping to compete in a few months. I mix with the best of my profession, and I can say that Phill is the best at his."
Andrew Smith
I have been training with Phill Pullen for the past 18months and the resultsspeak for themselves. I have gone from racing a 13:40 IronMan in 2015 to a 10:48 in 2017. the VO2 coaching was very specific to myself and the online training plans were suited to my work and life needs. If you are willing to work hard than Phill WILL get you the results you are after.
Stuart Wood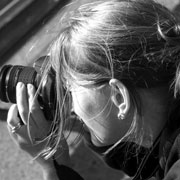 "Exercise has always been an important part of my life. A few years ago, I discovered American kickboxing. Having gained my black belt with my local club last year, I decided I was ready for a new challenge. I'd wanted to learn more about my ability and a friend recommended me to Phill.
My training objective was to learn more. I soon discovered that Muay Thai is very different from the kick boxing I had been doing. It's all very well knowing how to punch and kick a bag, but it's not the same as the real thing. Phill's patience and no nonsense approach as a trainer is brilliant for me. My sessions are incredibly hard work,I come away knowing that I've worked hard, that I'm improving my skills and thoroughly looking forward to my next session."
Lucy Trustam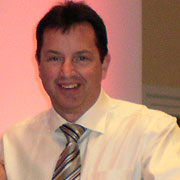 "In my business I work with and train a lot of people in personal and financial development. I help people get into better shape mentally and financially, Phill Pullen at The Hurt Box is the man to see if you want to get into Physical shape.
Phill delivers an Executive and Professional service to help anyone meet their Physical goals.
Phill not only talks the talk, he also walks the walk, having become a champion in his chosen sport and completed many Ironman competitions.
Mike Bibby